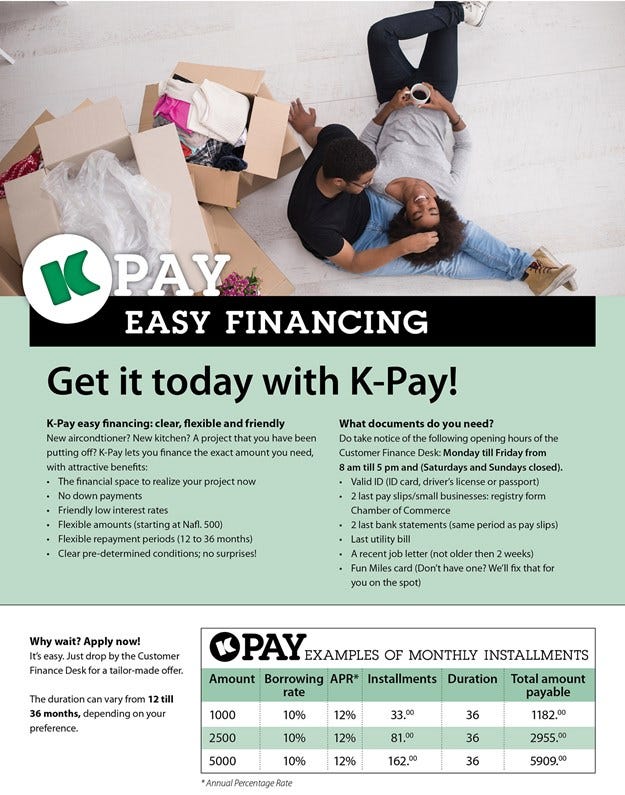 Time to replace your air-conditioning? Time to buy your dream kitchen?
We understand that these projects require more financial space, and that's why we're offering K-PAY.
The K-Pay service is the best option if you need extra financial support. With a personal loan, the credit amount is based on the actual costs of the project you want to realize. There are no down payments, and we offer fixed and competitive interest rates.
Please visit one of our Customer Finance Officers at Kooyman Megastore Zeelandia or Jan Noorduynweg, available during the following hours:
Monday to Friday from 08:00 - 18:00
Saturday and Sunday closed