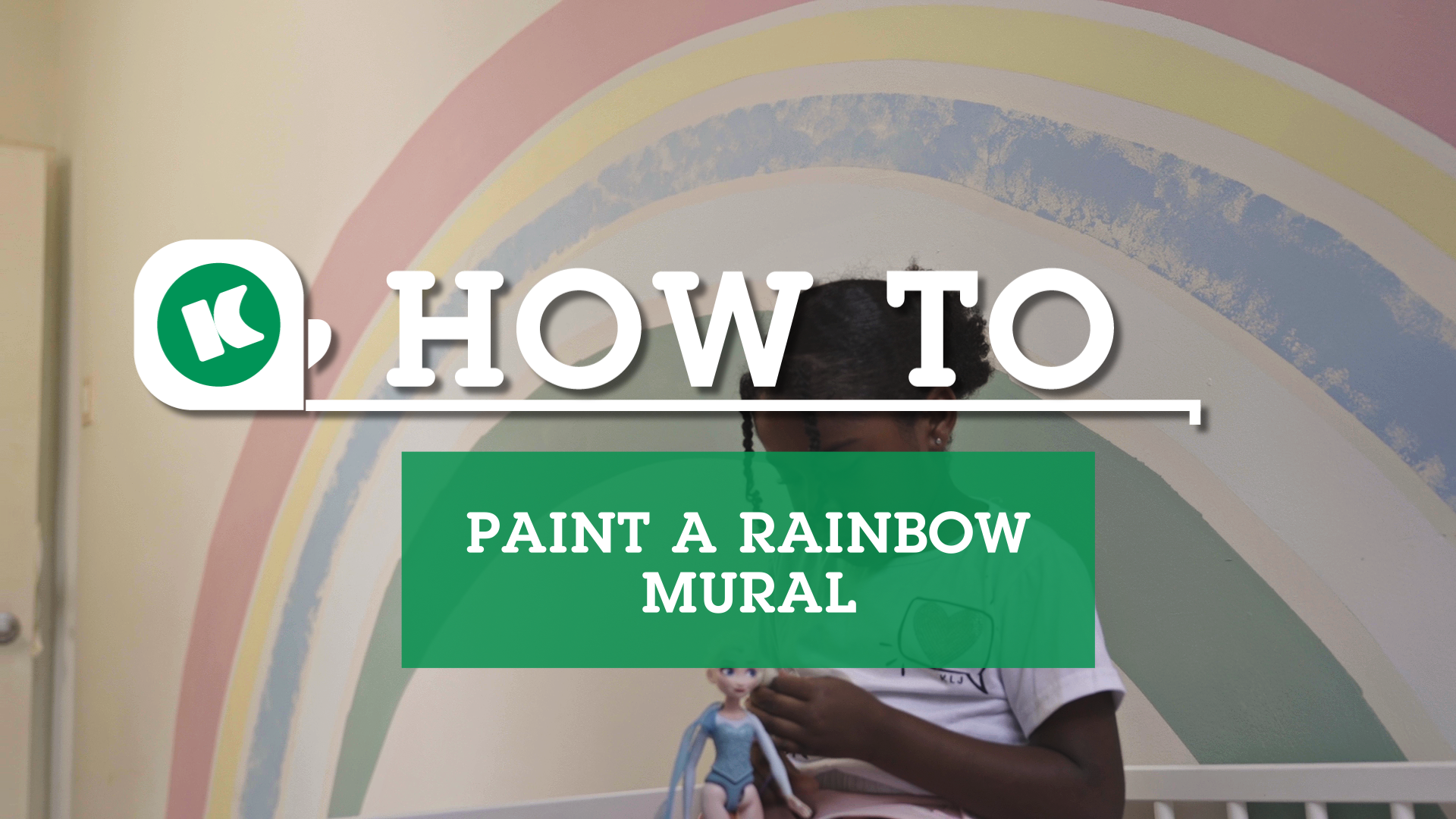 Want to decorate your children's room? Then this easy how to guide will show you how to paint a rainbow mural.
Step 1: Prepare your workspace
First of all we are going to decide how big we want our rainbow to be on our wall. We arepainting one that is 10 feet in diameter. Measure the 10 feet on the bottom first, then we take the middle point to see the radius. For us that is 5 feet. Place a pencil mark on that point.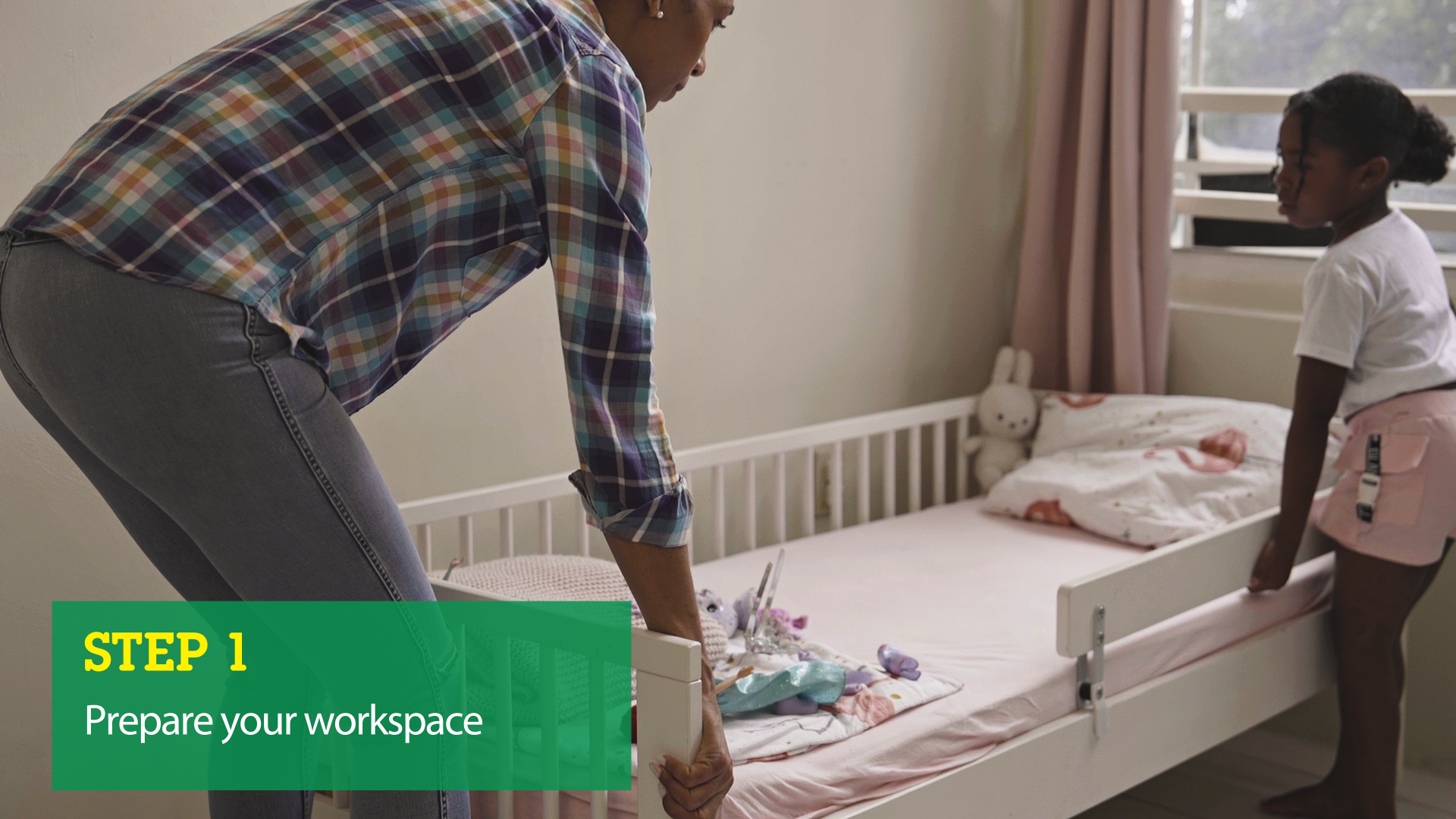 Step 2: Mark the arches/bows
Get your rope and measure 5 feet in length, add a little bit more to tie a knot and cut it off. Place your pencil on the end of the rope and tie it firmly. Place the other end of the rope in the middle of the rainbow on the 5 feet mark and put tape on it so it stays in place. draw a light pencil line with the help of the rope. Remove the rope and pencil and place tape over the line, this is the outline of your first arch. We don't want to have a rhythm in the thickness of the arches to give it that fun look that fits in a child room. Keep 2-3 inches between the arches. When done taping you can lay down your protective paper.
TIP: To be safe, place your feet against the rope so it won't get loose, or use a spare hand.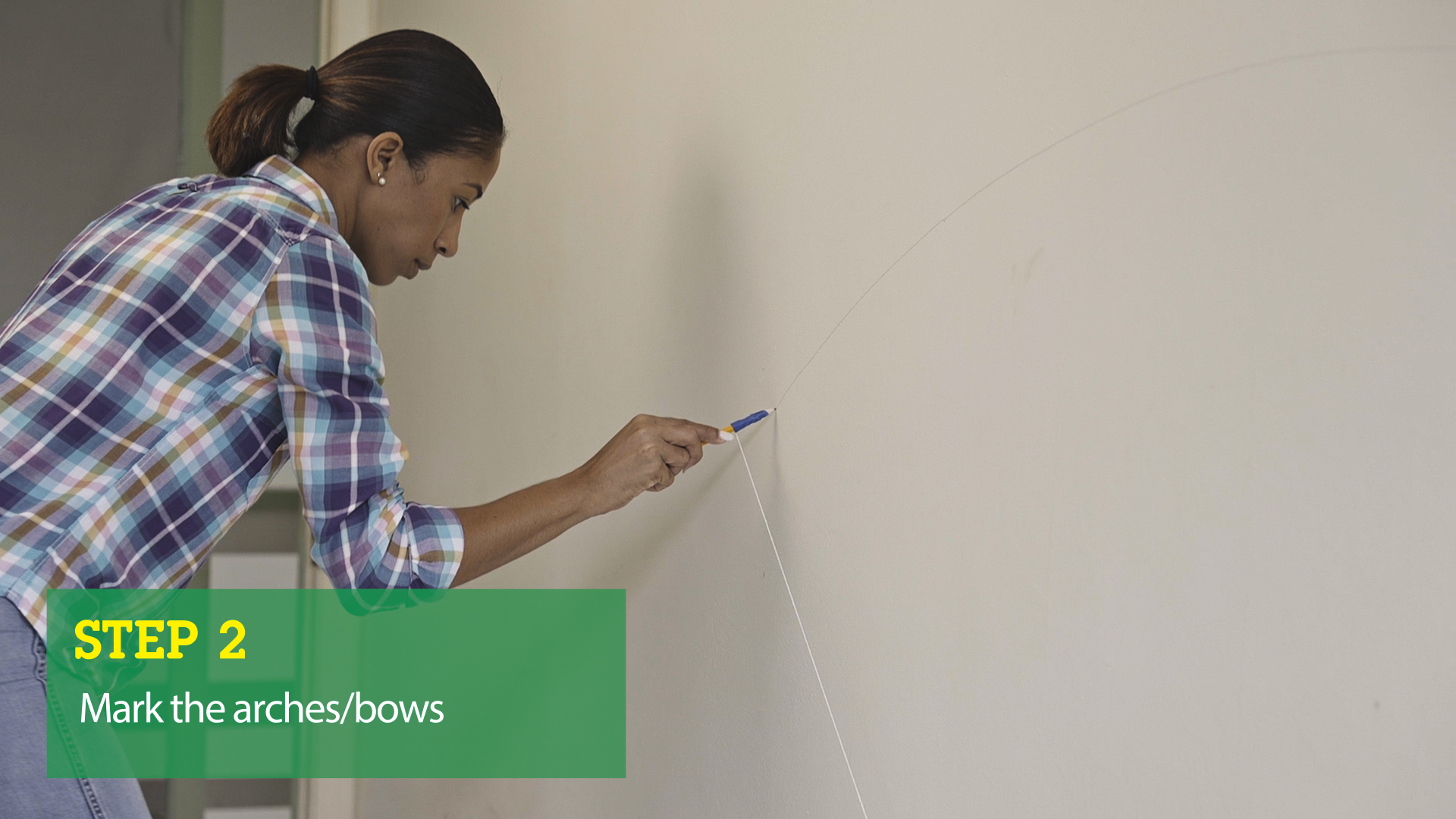 Step 3: Select your colors
Find a fun color scheme that fits your room or your bed linen. You can also find good matching color schemes online. Kooyman has a big variety of colors for all of your painting projects.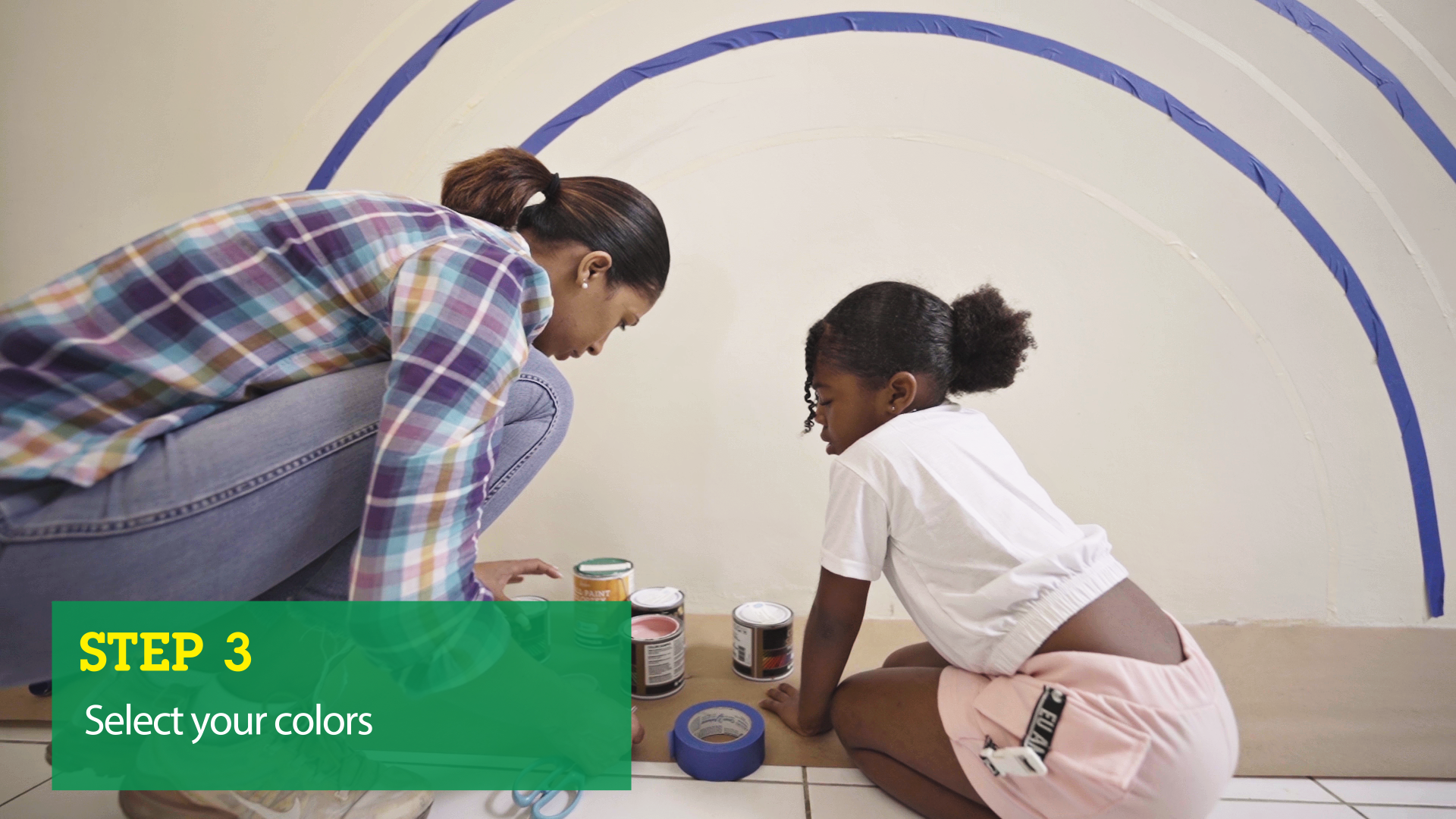 Step 4: paint the arches/bows
When we have all the arches we are going to paint them. Use a roller or brush for more precise painting, you don't need a big brush because it is not a big surface you need to paint. Clean your brush in white spirit before starting with the next arches. We added an arch with a texture. We cut a sponge in a circle and press it with paint lightly against the wall. This gives a cloud effect.
Step 5 : Retouches
If every arch is dry you can do touch ups on them. After that you can remove the tape and clean
your brush for the last time.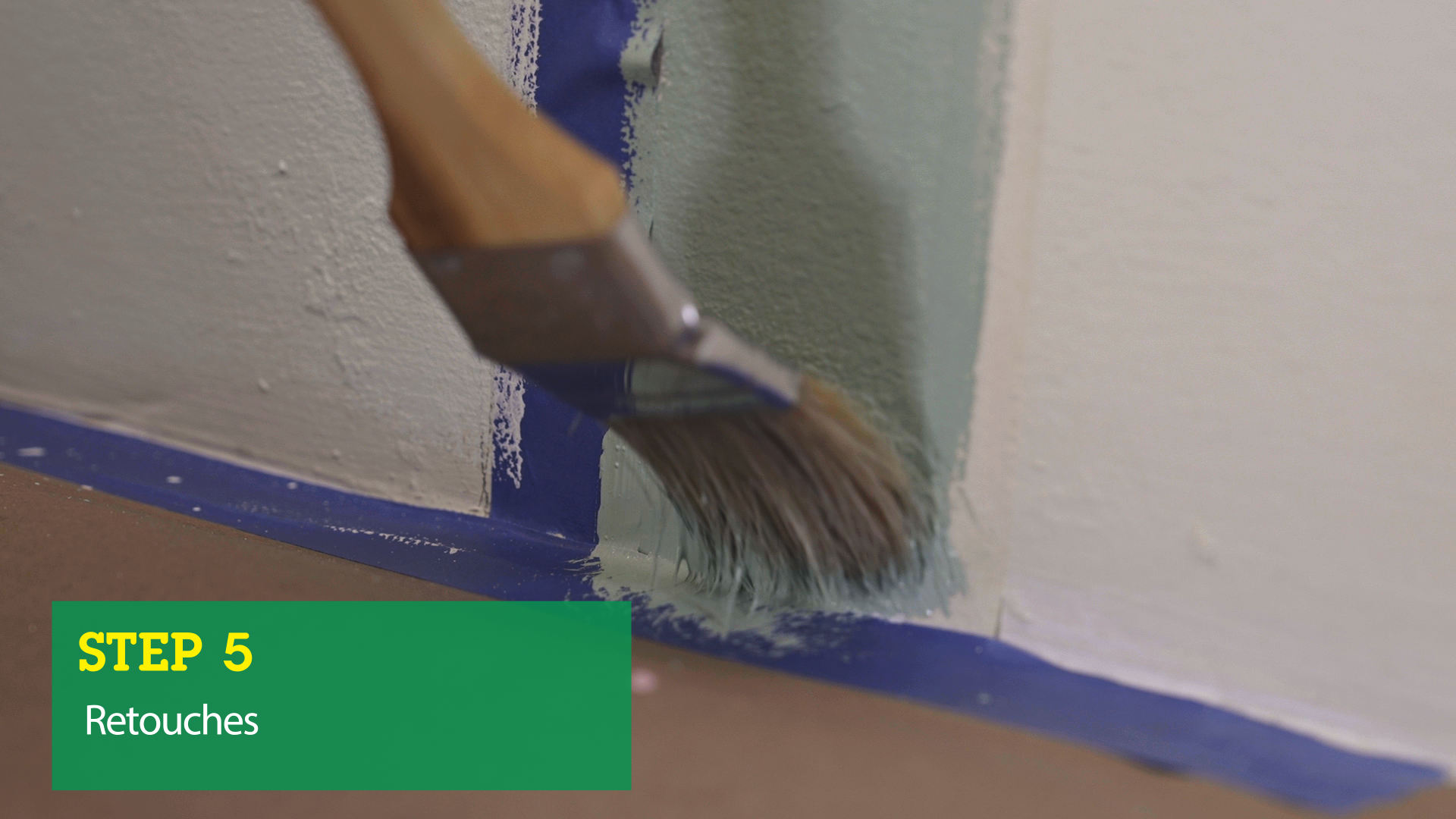 Do you want to know more about paint or stains? Watch our other how-to videos!
At Kooyman we are always happy to help.
Difficulty level: 1
Materials
Angled brush
Small brush
Small paint rollers
Pencil
Spronge
Scissors
Painters tape
Rope (at least 5 feet long)
Tools
5 different kinds of paint colors
Protective paper
White spirit