Fun Miles
At Kooyman you get rewarded with extra Fun Miles. We call them Mega Miles!
You always get at least 2x Fun Miles with a maximum of 5x, depending on the amount you spend within a quarter.
The more you buy, the more you get. Mega Miles are rewarded each quarter.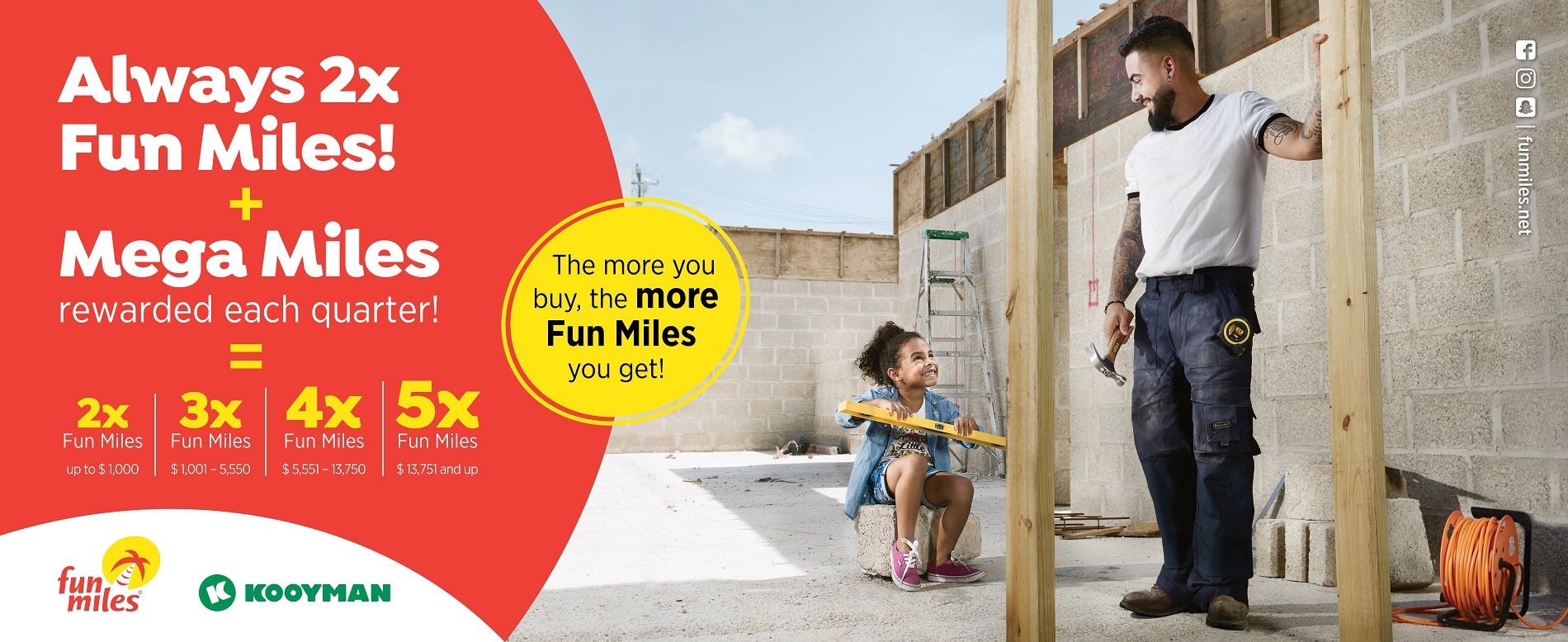 ---
Pay in Fun Miles
You can also redeem your Fun Miles with us, that's why in our brochure we display our prices in $ and in Fun Miles.
You can also choose to pay partly in cash and partly in Fun Miles.
---
Not a Fun Miles member yet?
The Fun Miles cards are available at our Kooyman cashiers for only $ 3,00.
You can start using your card straight away and register easily online.
For further assistance regarding your Fun Miles, you can contact Fun Miles Customer service via: www.funmiles.net
---
WhatsApp Fun Miles
Want to contact Fun Miles directly? It is super easy through WhatsApp!
Contact us on +5999 560 3300 (WhatsApp ONLY)
Mon-Fri 8 AM - 12 PM and 1 PM - 5 PM   
Bonaire + 599 717 4444